Welcome to
Safe Pet Containment Systems

Here at Safe Pet Containment Systems, we take our jobs seriously because we love pets! Keeping your pets safely and securely contained is our top priority and we pride ourselves on not only being able to provide you with reliable customer service, but also reliable pet fencing products. That's why we've chosen Pet Stop® brand electric pet fencing products. With their highly customizable dog fence products combined with their revolutionary training method, it's no wonder that Pet Stop® has a 99.6% successful containment rating – the highest in the electric pet fencing industry!
Get A Free Quote
---
Schedule a Service Call
---
The Best Compliment You Can Give Us Is A Positive Review!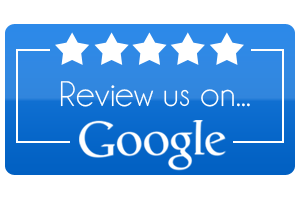 Dog Fencing
Our products are designed to safely and reliably keep your pet contained to your property, without ruining the look of your yard – our pets fences are virtually invisible! If you live in Cleveland Ohio, or the surrounding area, Safe Pet Containment Systems has an outdoor pet containment or indoor pet containment solution for you! We even provide Invisible Fence® independet support and service for Invisible Fence® brand fence owners.
Dog Fencing
Training
Only Pet Stop® provides the unique GentleSteps™ training method, a revolutionary way to train pets to their electric pet fence boundaries without using painful zaps. Pets learn faster, are more effectively contained, and are much happier with GentleSteps™ – fence training can even be fun!
Training
Invisible Fence Support
Though we are not associated with the Invisible Fence® company, Safe Pet Containment Systems does provide independent support and repair for Invisible Fence® systems, as well as all other electronic underground pet fencing systems. If you're an Invisible Fence® owner, be sure to ask us about our Invisible Fence® compatible batteries and Invisible Fence® compatible receiver collars, or about our outstanding Invisible Fence® trade-in specials!
Support

---
All Pet Stop® products are Made in the USA from imported components, in Exeter PA. Our products are built with only the best available materials and use the latest pet fencing technology, ensuring that you're getting a quality, reliable product that will keep your pet safely and humanely contained while allowing them the freedom to roam your property. Many of our products are multi-brand compatible and work with Invisible Fence® systems! Learn More About Our Manufacturer
View Products
Invisible Fence® Founder John Purtell
Check out the History of The electronic pet fence industry and John Purtell the founded the Invisible Fence brand.
Learn More
Service Areas
We proudly serve the following NE Ohio Counties:
Lake | Geauga | Ashtabula | Trumbull | Mahoning | Cuyahoga | Lorain
Safe Pet Containment Systems would be happy to drive out and offer you a free pre-installation consultation and estimate. We'll give you a good idea of how much a new electric pet fencing system will cost, explain the various available products, and if we meet your pet we'll even have a head-start on how we can customize the systems for what best suits their personality!
Call us today or use the form below to schedule your free in-home consultation!